Over the course of five years of R&D, Flow has focused on bringing the finest and one-of–a-kind quality Hookah tobacco products.
Offering unique flavors, the brand takes an above-and-beyond approach to provide a large and broad spectrum of hookah enthusiasts, an exceptional smoking experience.
Proud of our Middle Eastern heritage and our place in the growing shisha community around the globe.
By innovating flavors, providing unmatched quality and setting the standard in service, Flow is creating a following like no other from every corner of the world.
One difference, Flow brings the past, the tradition, the pure ways of the best hookah tobacco and products without the commercial shortcuts. Setting forth what hookah experience should be, about nothing short of the best hookah tobacco.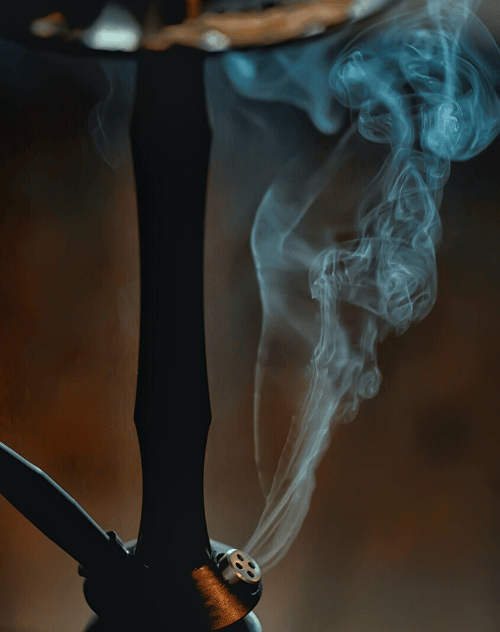 Flow Tobacco has been handcrafted to perfection, and is infused with the most meticulously picked natural flavors. We bring our consumers the most true and enjoyable taste possible.
Flow's tobacco is a premium blend made from only Golden Virginia tobacco leaves, embodied with food grade vegetable glycerin, and our top quality honey.
The brilliance behind Flow hookah tobacco is the simplicity of ingredients used, which will make Flow Tobacco a household name to our consumers.
We guarantee to stay true to our brand's motto to deliver "only the best", by being meticulous with all steps of the process.
Introducing and deliver a line with the highest quality product which will become synonymous with the Flow name. A line that offers smoothness and a unique array of new flavors.
All Flow products are free of Chemical Additives and Artificial Coloring.

For us, smoking shisha is about taking the time to slow down and appreciate life.
It is a time where cultures meet and people from all walks of life come together. Pausing for thought and contemplation, taking the opportunity to reveal the deeper connections in life – links between the past and the new, ties between friends and strangers, bridges between generations.